DISCLOSURE. The following post contains affiliate links. Should you access a product through my links, I may make a commission to no added cost to you. I only promote products or services I personally use and endorse.
The Standards
Mother's Day is fast approaching and some of you are dragging your feet. Nothing personal to mom, right? You have been a little pre-occupied with COVID 19 models while working from home and watching the kids. There's still time! This short post offers 10 easy ideas to show mom how special she is to you. We start with the standard gift ideas.
Flowers
It doesn't get any easier than this people. I'll even make it easier by including the link to 1800 Flowers. Done. You are welcome.
Gift Baskets
Baskets of any kind. These could be wines, cheeses, snacks, chocolate covered strawberries or edible fruit baskets. My favorite is Shari's Berries, they have the most juicy chocolate covered strawberries you'll ever eat!
Personalized Prints
This is a fun idea as you can have anything printed. In past years I have made mugs, calendars and cards. This is a fun idea that is super easy to do. We all have thousands of pictures on our phones. It is so easy to upload it into whatever program you choose and make your gift that keeps on giving. My all time go to for this idea is Shutterfly.
Gift Cards
Alright people, this gift idea is the epitome of easy, almost a cop out kind of gift. But hey, who doesn't like free money when you are on the receiving end? Follow this link to a variety of mothers day gift cards.
Subscription Boxes
This is a great idea as it truly is the gift that lasts for years. I found an interesting lot of boxed subscriptions such as monthly healthy snack deliveries, jerky of the month, wine, beauty, craft and DIY supplies, sewers boxes, succulents, bark box, the list goes on and on! You can find a variety of subscription boxes here
.
Personalized DIY Ideas
Alright, moving forward, these last few ideas may take a few more minutes to put together, but mom will LOVE them as you made them from the heart.
Family Photos
Time to print, yes, PRINT a few family favorite photos and actually place them in a frame. To truly be DIY, print it at home using photography paper and find some picture frames you have sitting in your basement or closets. We ALL have picture frames sitting around somewhere. And if you don't? There's nothing wrong with buying a basic frame from a store that's been deemed "essential" during this COVID quarantine. Most grocery stores also have a small home goods section. The frame is not what she'll be looking at anyway. Family photos are always one of the best gift ideas around!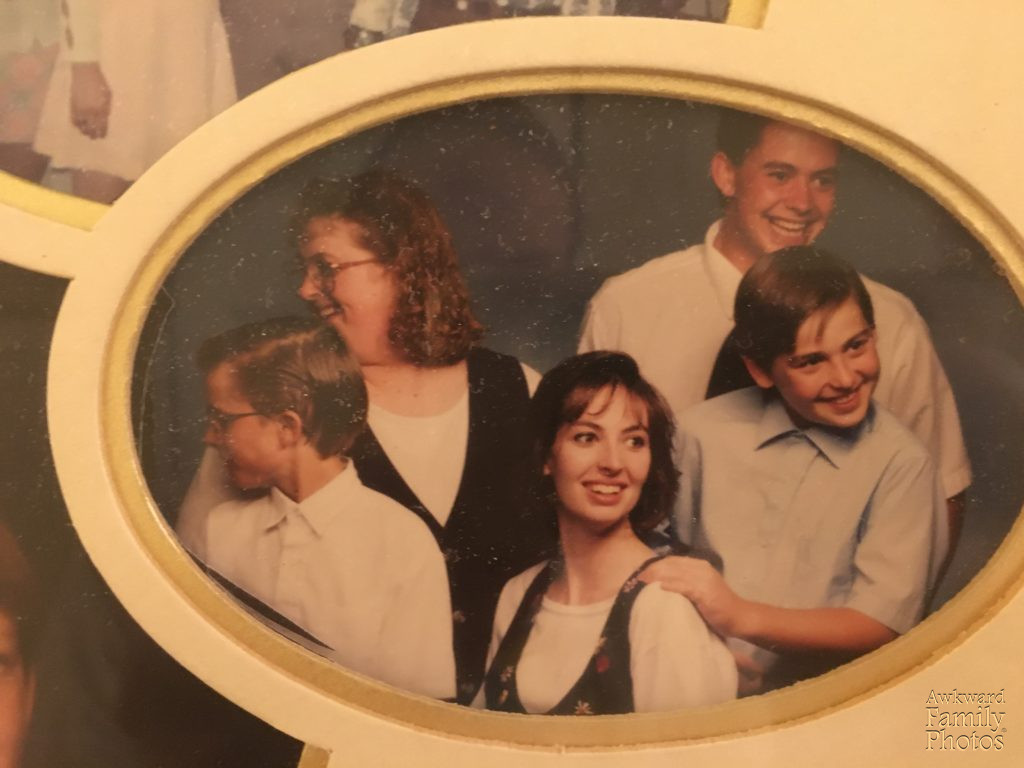 Personalized DIY Boxes
What does this mean? If your mom is a crafter, fill it with craft supplies! Is she a sewer, fill it with sewing items! If she's a drinker, fill it with drinks! The point is to show her you know what she likes to do, and you want to make it special. For calming ideas, perhaps put together a homemade spa package – fill it with nail files, polish, lotions, soaps, candles and loofah sponges.
Brunch In a Box
You heard right! This is where creativity really comes into play. If you are not able to cook for your mom due to social distancing, here's what you can do. Decide on a menu for a lovely Mother's Day breakfast. Prepare all the ingredients such as chopping, slicing or browning if needed, then pack together in containers for travel. Gather supplemental items such as jams, jellies, honey, sugars, creamers, etc. Type up a menu with instructions and include in the package. This idea will only work if the recipient is able to cook the items herself of course. But this idea is no different from those meal delivery services, except YOU are the one putting the meal ingredients together. Out of all the gift ideas, this one will fill her heart, and her belly.
Smellies
I just made up this word. But, how about putting together a gift bag full of her favorite smellies? Does she love candles with fragrance? Does she have a favorite perfume? Is she a fanatic about air freshener? How about scented socks? Remember scratch and sniff stickers? Don't get her those, but do play on her olfactory senses.
Technology
Technology has tenfold meaning behind it. You have so many electronic options
such as home systems, electronic readers, tablets, computers, televisions, on and on. Make sure mom has an updated tablet or laptop so you can Zoom or Facetime to keep in touch anytime! Just don't get her one of those fitness watches unless she specifically asks for it!
And You're Done!
That was easy! In sum, I hope by the time you reached this part you've either already ordered her gift from a link above, or you have your gift ideas to get busy making one of those personalized gift boxes! Have fun and Good Luck!
Please leave me a comment and let me know what you did for Mother's Day!
Remember to subscribe to my blog so you'll never miss what is coming up next! Thanks!
Looking to earn some extra funds? This post called Making Money with a Side Hustle -the Top 15 will offer you some great ideas! Or maybe taking surveys is your bag. My personal favorite is Survey Junkie.